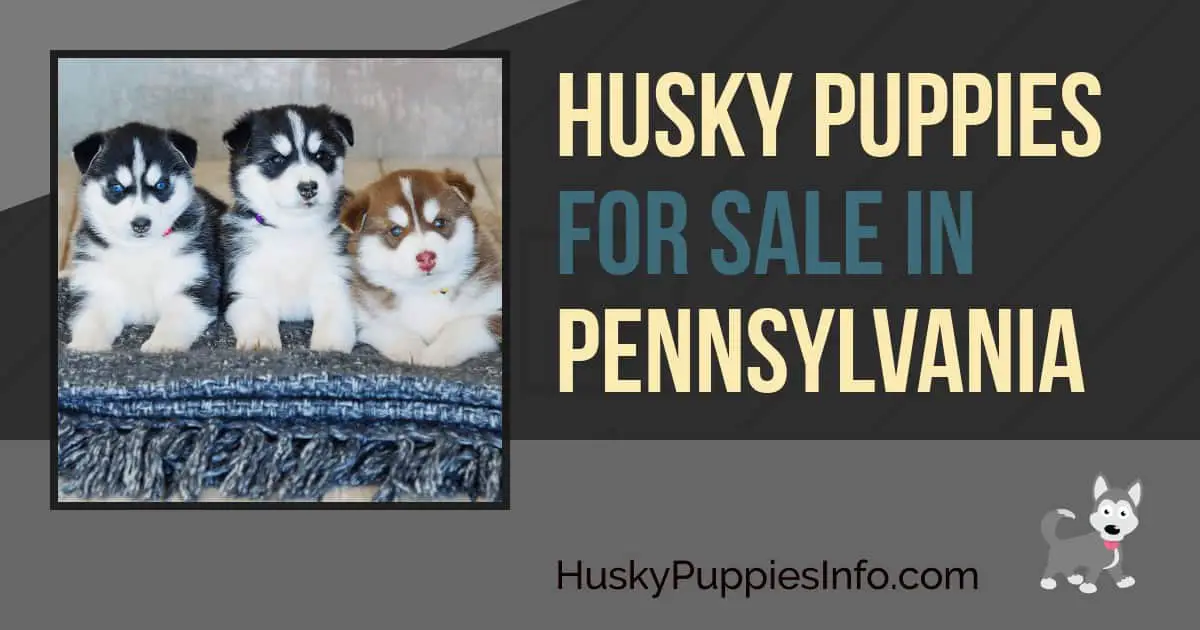 Siberian Husky Puppies For Sale In Pennsylvania
Below you will find a list of Husky Breeders located in Pennsylvania. Check them out to find your new husky! But before you do that, read some tips on How to Choose a Good and Responsible Breeder.
BobKat Huskies
Busystar Siberians
Dancing Winds Siberians and Kennel
Jalerran Siberians
Knega, Reg. Siberians
Lauradale's Siberians
Maple Lane Siberian Huskies
Miortok Huskies
MJ Siberians
Mochamco Siberians
North Node Siberians
Sandcastle Siberians
Siberians of Ravenwood
Snocrest Siberians
Snoebear Huskies
Topaz Siberians
...
Check Your Neighboring States For More Husky Breeders