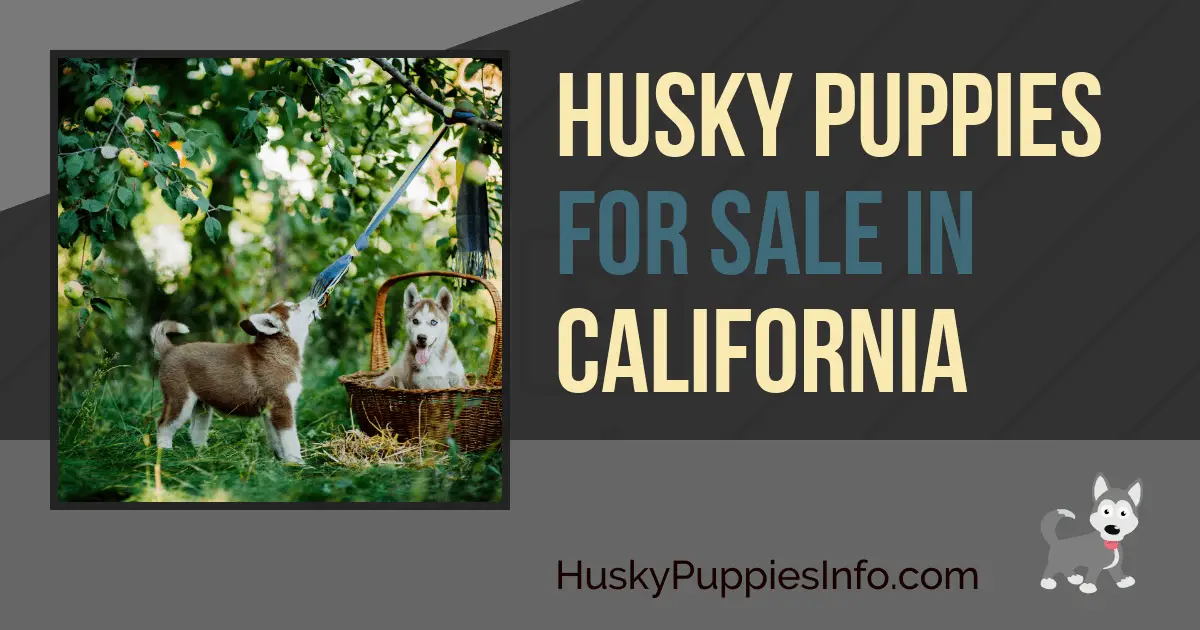 Siberian Husky Puppies For Sale In California
Below you will find a list of Husky Breeders located in California. Check them out to find your new husky! But before you do that, read some tips on How to Choose a Good and Responsible Breeder.
Ace Husky Breeding
Aleutian Siberian Huskies
Alnisar Siberians
Anastasia Siberian Huskies
Charlyn Siberian Husky
Des Mar Siberians
Echo Call Siberians
Hidden Treasure Siberians
Karamad Siberians
McGuire Siberians
Mistral Siberian Huskies
N'thrn Lyts Siberians & Malamutes
Poli's Siberians
Qualobo Siberians
Shakeena Siberian Huskies
Shamrock Siberian Huskies
...
Shedenara Siberians
Snao Siberian Siberians
Two Moon's Siberians
Wintermist Siberians
Check Your Neighboring States For More Husky Breeders