Doggy Dan is one of the most respected dog trainers in New Zealand. Now he brings all of his experience and knowledge right to your computer, with his online dog training video series!
This is the perfect way to train your Siberian Husky, whether you have a puppy or an adult. You can always teach an old dog new tricks. Plus it's fun!
The online videos make it easy to learn at your own pace, at a time convenient to you. It's like having a private professional trainer, at a fraction of the cost.
DISCOVER THE QUICKEST AND EASIEST WAY TO AN OBEDIENT DOG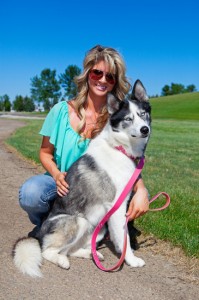 Right now are you having any of these behavioral issues with your dog?
Leash pulling
Jumping up on top of people
Chewing or biting issues
Digging issues
Aggression towards you, strangers, or other dogs and animals
Crying, barking, or howling
Then Doggy Dan comes to the rescue! He has all of this covered and much more. You'll learn practical, straightforward, no-nonsense ways to improve the behavior of your Husky.
Doggy Dan (Daniel Abdelnoor) is a full-time professional dog trainer and one of the leading dog trainers in New Zealand. Well respected as an animal rights activist, author, celebrity trainer and media personality, Dan is your ticket to success when it comes to training your Siberian Husky. His online dog training course is even endorsed by the New Zealand SPCA (Society for the Prevention of Cruelty of Animals). So you know you are in capable hands.
Right now he has a special FREE four part video series. You'll discover:
Why most dog training methods only set you up to FAIL!
Why using food bribes and clickers to train your dog won't work long term
That trying to use force, fear or aggression is outdated, and just plain sad!
When you apply my method, you don't have to spend hours "training" your dog – your dog will simply CHOOSE to obey you and follow your commands
So what do you have to lose? Head over now and start picking up tips and tricks today to help you improve your relationship with your pet.
GET IMMEDIATE ACCESS TO THE FREE TRAINING!
Siberian Husky Puppies Info receives a commission if you choose to purchase anything from Doggy Dan on the above link. We believe this to be the best online dog training resource and it is the only one we would be happy to promote.